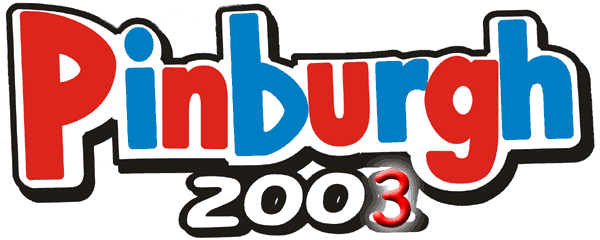 ---
For your entertainment, here are links to some other excellent pinball sites. If you are leaving the Pinburgh site, please bookmark us and come back :)
The original rulesheet archive, now revived and maintained.
The latest industry news, game reviews, show reviews, based in the UK.
Publisher of "Pinball Machine Care and Maintenance", as well as a weekly newsletter.
Mr. Pinball restores, buys, sells, trades, and repairs pinball machines.
The SCPA, based in Pittsburgh, has a long league history.
PAPA ran some of the most successful World Pinball Championships during the 1990's, and those days are coming again, June 2004.
The FSPA, based in Baltimore MD and Washington DC, now runs three leagues simultaneously.
Reviews and techniques from PAPA and Pinburgh champion, Keith Elwin.
The ultimate guide for pinball enthusiasts around the globe.
High scores vary from machine to machine, but this is still interesting reading for A Division players.
---
back to home
updated May 21, 2003